Search Engine Optimization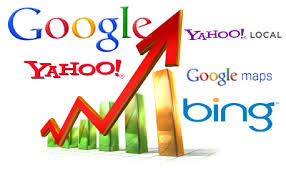 Phoenix Caribbean is delighted to provide search engine optimization (SEO) software services for your website.
Search Engine Optimization ensures that your website will appear high in the search rankings on the most commonly used search engines – Google, Yahoo, and Bing.
Why do you need Search Engine Optimization from Phoenix Caribbean?
Well, if you type your company name into Google, it will more than likely appear at the top of the rankings, and certainly on page one. However, that isn't particularly helpful, since someone entering your company name as a search term already knows about you. What you need is for people who are seeking your product or service to find you when they enter the relevant search terms.
For example, let's say you need a plumber in Barbados. You will probably enter "plumber in Barbados" into Google. If you are a Bajan plumbing company, you need to optimize page(s) on your website for that search term.
Of course, most businesses offer more than a single product or service, and each one may have several permutations of a search term that you want Google to find you with. That's where Phoenix Caribbean SEO services come in.
What we do
To optimise your website for Google, Yahoo, and Bing, we undertake the following process:
Determine search terms and descriptions for each page you wish to optimise on your website. We agree with you before proceeding to the next step. Note that it is often worth optimising some of the lower hierarchy pages on a website since the relevant SEO terms will be less competitive than the phrase for the home page. For example, if you have a real estate business on one of the Caribbean islands, one of the SEO terms for your home page may well be "Caribbean Real Estate". That's an incredibly competitive term – meaning that there are thousands of sites trying to use it. Obviously, they can't all get on page one of Google (10 entries max). So you may well optimize some of the more detailed pages of your site with more specific SEO terms. which are less competitive and therefore increase your chances of getting onto Google page one.
Analyse the content of each page. We use a combination of experience and software tools to analyse the content of each page on your website, and how well it is optimised in relation to the search terms and descriptions agreed in step 1. This gives us two scores (out of 100): one for the content and one for the relevance of that page to the rest of the website. The content score we will always ensure that we achieve 100%, thanks to our expertise in optimisation. The site score is a lot trickier. This is a measure of how relevant the page content is to the remainder of your website. If the page relevance scores highly (say over 80%) that is excellent. If it scores less than 50%, then you need to amend content on some of your other pages to make the page more relevant to the site as a whole.
Tag Photos. This is often overlooked when a website is set up; we tag photos with the relevant SEO terms and descriptions to assist in SEO rankings. if the photos are high-resolution (which is unnecessary for a website) we often reduce this to improve page loading speed. As well as making for a better user experience, fast page loading contributes to higher SEO rankings.
Agree on the revised content. We agree on the new optimized page content for each page with you, the client.
Upload the content and wait. It can take several weeks for the newly optimised content to filter through. Typically results can be expected in 4-8 weeks.
But this is only the first step….! Google in particular rewards "active" websites in its rankings. This means actively amending content and keeping it fresh. It also means driving users to your website through the use of e-newsletters and social media on an ongoing basis. Phoenix Caribbean provides these services as well…!
Contact Phoenix Caribbean to achieve the website search engine optimisation your business requires – ensure customers come to you instead of your competition!