Offshore Backup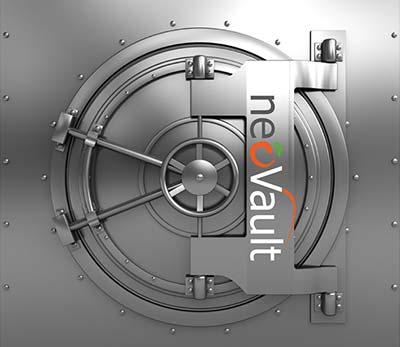 neoVault is an online-based disaster recovery solution from Fresh Mango Technologies. Depending on your requirements you can choose to back up your data in an offshore jurisdiction (the British Virgin Islands) or the USA. Either way, neoVault is a premium, secure, offshore backup solution.
Thanks to Fresh Mango's competitive pricing (starting from as low as $20 per month for 50GB), neoVault is affordable for small, medium or large businesses alike. Individuals can also protect their sensitive or valued data with neoVault.
neoVault is simple to install and operate, with an intuitive web-based interface. You can choose what data to back up, when to backup and how often.
A truly flexible solution, neoVault provides a backup data solution for the following scenarios:
Bare Metal Recovery Backup (Full Server Replication)
Microsoft Exchange Server Backup
Microsoft SQL Server Backup (Offsite Replication)
Microsoft Exchange Mailbox Backup
File & Folder Level Backup
More information on each of these offshore backup solutions is available below. If you wish to find out more or sign-up for an account, you can do so here.
Remember – it's not a matter of "If" but "When" you will have a data storage issue, so don't delay, protect your data with neoVault offshore backup software today!
Bare Metal Backup
Bare Metal Backup & Restore (BMR)
A bare-metal backup is capable of backing up an entire server or PC and restoring it to different hardware (hence the term bare metal) 'as is'. neoVault's Bare Metal backup can be used to perform not only a standard bare metal restore but the resulting backup can also be converted to a Virtual Machine and mounted in a virtual server environment – this provides huge flexibility and also enables good solid testing of bare-metal backups. The backup file is a VHD file (Hyper-V file) but can be converted to a VMDK for use in a VMWare environment.
We recommend this solution for companies looking for complete disaster recovery against server damage, theft or catastrophic failure.
Microsoft Exchange Server Backup
Microsoft Exchange Server Backup
neoVault can backup Exchange Server 2000 through to 2010 via the Exchange Server Data API (so no downtime is required for the backup) and it is capable of backing up either entire storage groups or individual databases. Backups can run in either incremental or differential mode. neoVault also has a unique feature called 'Pseudo Full Backup' where it mimics a full backup of the databases, thus releasing the log files but only transfer the 'changed data' to our backup servers, keeping backup time down and bandwidth usage to a minimum.
Microsoft SQL Server Backup
Microsoft SQL Server Backup
Backup your SQL Server databases while they are in use due to neoVault's integration with the SQL Server VDI API. You can perform full, differential and transaction log backups. As with all the neoVault backups, the data is handled to minimize the use of bandwidth.
Microsoft Exchange Mailbox Backup
Microsoft Exchange Mailbox Backup
Mailboxes backups provide a granular control of backup and restore at the mailbox leve, folder level (e.g. Inbox, Sent Items) and even down to restoring individual emails – this is a additional layer of backup for Exchange that minimizes admin time for restoring data.
File & Folder Backup
File & Folder Level Backup
A standard backup of your file and folders can also be performed by neoVault, providing not only an excellent offsite backup but also a simple way to retrieve files or folders accidentally deleted from your network.
Encryption Details
EncryptionDetails
All data backed up by neoVault is encrypted during transit and in storage – including copies stored locally (if you choose to), ensuring it is not possible for an on-premise backup drive to be stolen and accessed.
neoVault supports three of the main industry-standard encryption methods:
AES-128 (default). This method is a block cipher adopted as an encryption standard by the U.S. government. It has been analyzed extensively and is now used worldwide.
AES-256 is more secure but slower version of AES-128 method.
Blowfish-448 provides a good encryption rate in software and no effective cryptanalysis of it has been found to date.
Data is encrypted using a key provided by the customer – which we do not have to know – ensuring the integrity of the encryption.