Caribbean Marketing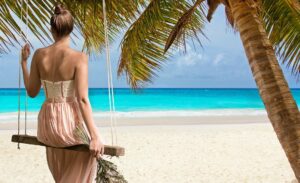 You never get a second chance to make a first impression. Let our Caribbean marketing services help you make the best possible first impression!
"The Customer is King!" Like most cliches, it may be endlessly repeated but it happens to be true. How any business conducts itself in front of its customers is quite simply the difference between success and failure, profit and loss.
At Phoenix Caribbean, we provide a range of Caribbean marketing services and Caribbean branding to assist our clients in maximising their existing customer relationships, and to enable them to build new customer relationships. These include:
Reviewing existing sales, marketing, and brand activities and recommending approaches
Online and print media advertising
Search Engine Optimization (SEO) for your website
Brand Development and Management
Promotional campaigns
Online marketing, e-marketing, and CRM tools
Caribbean Representation and Agency services
Caribbean Marketing and Sales services
Business Consultancy
and many, many more marketing services.
We offer Caribbean representation services to high-caliber companies across the region and globally. We represent companies in the marine, industrial, and consumer product market sectors. These companies benefit from our marketing services and the synergies in the Caribbean customer base that we have access to.
Our online marketing services are designed to recognise the huge and growing importance of establishing your business presence online. Online marketing is much more than just having a website – follow the link to our online marketing page to find out more!
So, do you want to improve your customer relations and profitability? Contact us today and we will be delighted to assist!
Phoenix Caribbean provides Caribbean-wide marketing services. We support clients in Antigua & Barbuda, St Maarten, USVI, Barbados, St Kitts & Nevis, British Virgin Islands, St Lucia, Grenada and Trinidad & Tobago. Our sister company, Fresh Mango Technologies, provides Caribbean-wide IT support and website services.