Caribbean Representation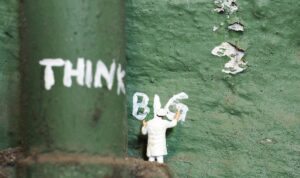 If you have a product or service that requires promotion or Caribbean representation, Phoenix Caribbean are here to help.
We are experts in introducing and promoting products and services from outside the region. With Phoenix Caribbean as your regional office, you avoid the high set-up costs of establishing a base in the region. Although it is very easy to look at the Caribbean as a single area, the fact is that each country, in fact, each island, has its own cultural diversity and individual identity. Thanks to our experience in the region and network of contacts across the island chains, we ensure the businesses we represent are given informed direction and product promotion.
What's more, thanks to our expertise in Caribbean marketing services, you can be assured that your products and services will receive the best possible exposure to the market segments and countries where they have the best possibility of success. Unsurprisingly, the products that have the best chance of success are those focused on tourism, marine, infrastructure and financial services. Phoenix Caribbean can ably assist in marketing and sales support to these industries thanks to our Caribbean network of contacts.
Here is one example of a business we represent – a Global trading firm offering a guaranteed Caribbean investment return at very low risk. We provide successful Caribbean representation services to a number of businesses in market segments relevant to the Caribbean. The diversity of the region means there are always opportunities for companies seeking new markets.
Contact Phoenix Caribbean to discuss your Caribbean representation requirements – we will be delighted to assist.

Phoenix Caribbean provides Caribbean-wide marketing services. We support clients in Antigua & Barbuda, St Maarten, USVI, Barbados, St Kitts & Nevis, British Virgin Islands, St Lucia, Grenada and Trinidad & Tobago. Our sister company, Fresh Mango Technologies, provides Caribbean-wide IT support and website services.